Workshop | Pulp Painting – a Paper Making Workshop
November 11 @ 1:00 pm

-

3:00 pm

$50
In this workshop, students will learn how to create their own unique handmade paper or, as I like to call it, " Pulp Painting"!
Pulp Painting – A Paper Making Workshop!
$50
All materials provided
Join teaching artist Shawna Moulton to learn how to make your own paper using colored fibers that can create a design within the paper itself! The handmade papers can be used for future art projects, writing, envelopes, journals, or simply framed as a piece of art.
The Pulp Painting Workshop is fun, easy, educational, and a creative outlet! This session is perfect for beginners, and seasoned paper makers might find some new techniques.
In this workshop students will have the opportunity to create 1 – 3 pieces of colored paper.
Space is limited!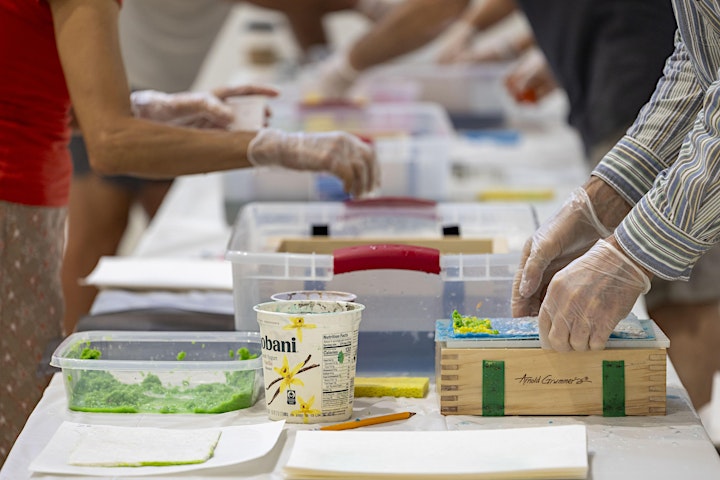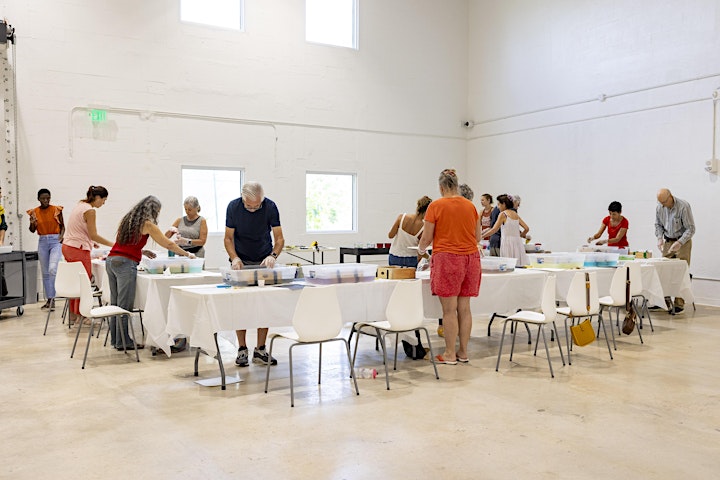 About the teaching artist: Shawna Moulton
Shawna Moulton is a multi-disciplinary artist and art educator based in South Florida. She was born in Freeport, Bahamas, raised in Kingston, Jamaica, and then migrated to the United States. At an early age, she discovered the magic of art-making, manifesting works of drawings, paintings, sculptures, and paper-making. In 2015 she graduated from the Pennsylvania Academy of the Arts with a Bachelor's Degree in Fine Arts.
Her art journey has taken her to the Awagami Factory in Tokushima, Japan, where she learned traditional Japanese paper making. She has several years of experience working in museum education departments such as the Museum of Contemporary Art (North Miami), the Norton Museum of Art, the Young At Art Museum, and the Pennsylvania Academy of the Arts Museum. Her role has been engaging the public community with conversations around art, teaching art techniques, and designing art curriculums.
In 2016 Shawna founded SMART Projects, outreach art workshops led in South Florida and beyond. Creating and teaching art classes like paper-making, paper dyeing, bookbinding, clay sculpture, and more. She has done her workshops with the Pennsylvania Academy of the Fine Arts, Young At Art Museum, Broward Art Guild, I.S Projects, Bailey Contemporary Arts, MOCA North Miami, Norton Museum of Art, Community Bible Ins. & Seminary Brevard, Vizcaya Museum & Gardens, Bookleggers Library, and many public schools and child centers.The mission of SMART Projects is to be a welcoming environment that shares love and knowledge of art, history, and art processes with participants of all ages, experience levels and walks of life.
Shawna's Website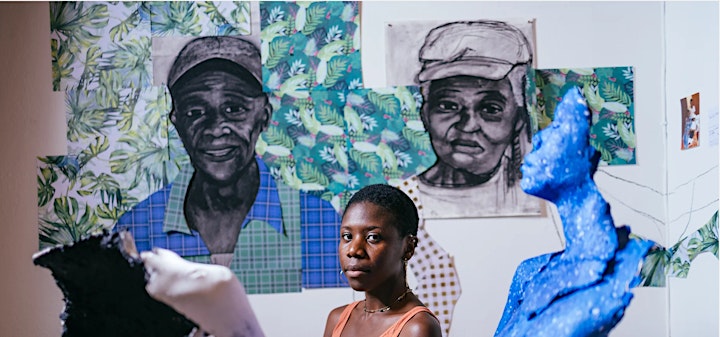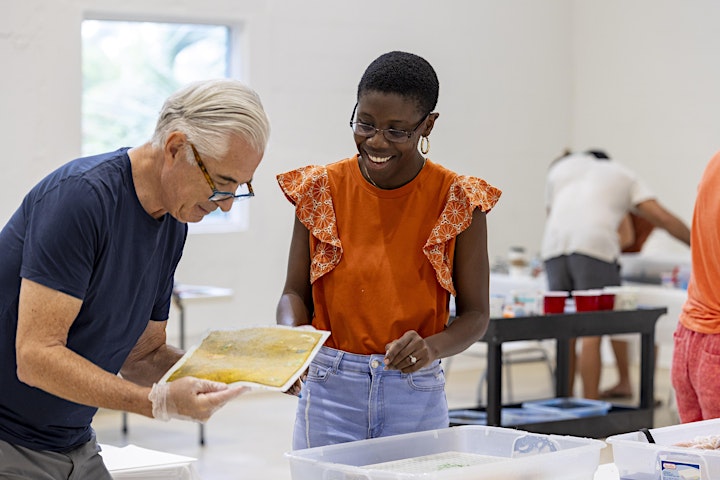 Refund information
** Please note, Refunds will be processed only if requested 72+ hours prior to scheduled workshop date/time. No refund will be given if requested less than seventy two (72) hours until scheduled workshop time for any reason. Only one ticket transfer will be allowed per person per workshop type, and will only occur if requested outside of the 72 hour mark of the registered workshop. To request a refund and cancel your ticket, please call 561-330-9614**