Experimental Cyanotype
December 16 @ 11:00 am

-

1:00 pm

$50
Experimental Cyanotype
Led by Autumn Kioti
$50 (includes a materials fee)
Join artist/master naturalist Autumn Kioti on a journey to the intersection of science, nature, and art.
Cyanotyping is a process in which paper coated with UV light sensitive chemicals creates images when objects are placed on its surface; in essence, it is cameraless photography that comes to life using the power of the sun.
Participants will learn about the chemicals used in the process, how to mix and apply them, and also have the opportunity to explore non-traditional techniques using natural kitchen items to add color or texture. They will plan their own artwork with plants and other objects, and use this light sensitive process to create blue toned prints. Attendees will leave with 1 – 3 works.
All materials included. Participants are welcomed and encouraged to bring their own plant matter or other 2D objects, transparencies, or negatives from home with which to experiment.
** Please note, Refunds will be processed only if requested 72+ hours prior to scheduled workshop date/time. No refund will be given if requested less than seventy two (72) hours until scheduled workshop time for any reason. Only one ticket transfer will be allowed per person per workshop type, and will only occur if requested outside of the 72 hour mark of the registered workshop. To request a refund and cancel your ticket, please call 561-330-9614**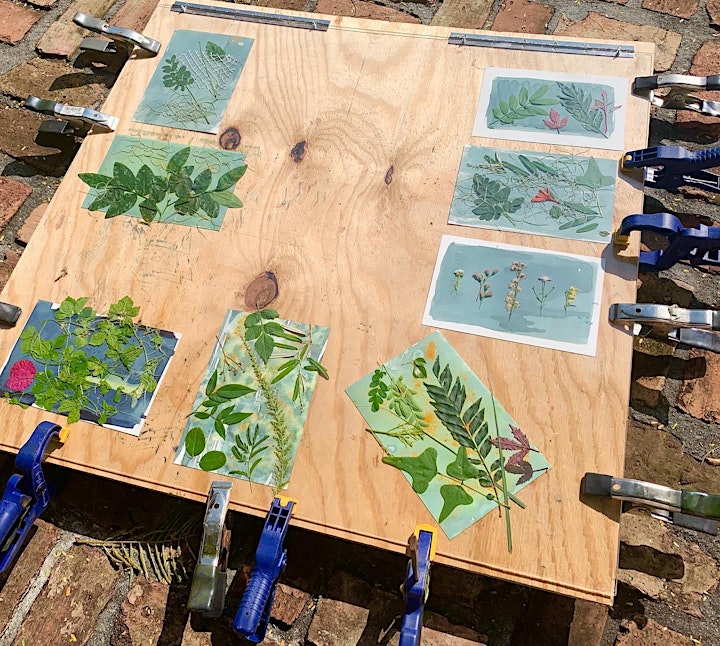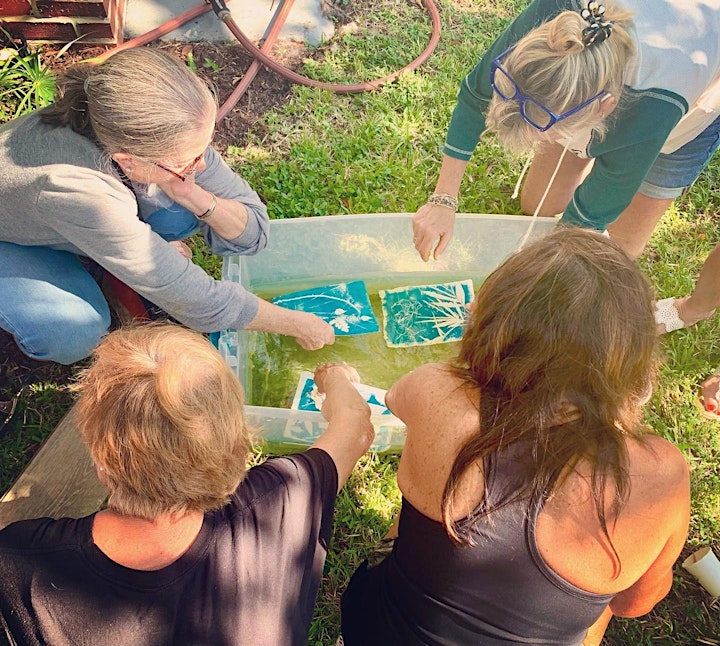 About the Instructor:
Art and nature are humanity's common language, and my primary instrument as an interdisciplinary artist and Master Naturalist.. I use this common language to tell stories, whether through narrative, movement, installation, poetry….Within my current practice, I confront issues such as climate change, the Anthropocene urge to conquer the environment, food justice, identity, the intersection of access to wild space/mental health, finding the correlation of each to the other impossible to ignore .
​In confronting these issues over the last decades in South Florida, New York City, and beyond, my chosen media has been fluid and responsive to the environmental conditions in which I work. My diverse materials include garbage, video and sound, poetry, fiber arts, cooking and food, plant and animal companions, and more traditional two- and three-dimensional work. I select my medium based on how the public can be best engaged in a site-specific piece: whether through installation, or performance, or workshops.