Workshop | Petals & Paint
November 9 @ 6:30 pm

-

8:30 pm

$125
Learn how to arrange a bouquet of fresh flowers, and then how to paint the flowers in watercolor!
Floral Design and Watercolor Painting combine for a unique workshop with Petals & Paint!
First, you will be guided by floral designer Jenny Preston (@portandpalmco) will lead you through the step-by-step process of creating your very own floral arrangement. You'll walk away with a basic knowledge of processing flowers, how to use certain types of floral design elements, mechanics, and general design rules to follow! The arrangement will be created in a reusable vessel that you can take home and continue creating flower arrangements with the skills you pick up in the workshop.
Second, Grace Gdaniec will guide you step by step using watercolor paint on paper in creating the different types of flowers from your bouquet, and how to build the composition of the arrangement on to paper.
Attendees will leave with a floral bouquet and watercolor painting unique to themselves (you are able to format the bouquet however you'd like!) at the end of class, along with skills to use in the future! Everyone has a different story and leaves with a different arrangement and painting completely unique to their own creativity.
What's included: Workshop fee includes all materials to create the floral arrangement and watercolor painting! Please note, flowers may vary each workshop session.
Complimentary sparkling water or soda (Beer and spiked seltzer available for purchase!)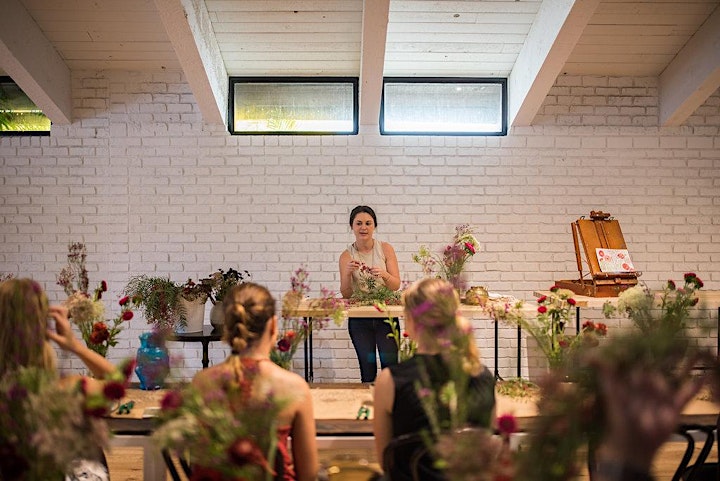 About the instructors:
Jenny Preston:
Jenny opened her business in 2015 as a wedding planner, but quickly shifted gears to include floral design after creating a few arrangements for events at Social House in Lake Worth. Now, with an address in Portland, Oregon and Boynton Beach, Port + Palm Co. (can we link?) provides floral arrangements for wineries, weddings, and various private events locally and internationally. With a long line of educators in her family, teaching and sharing is a passion of hers. Jenny firmly believes in sharing her creative successes and failures with others because everyone should feel confident with flowers in their hands.
Grace Gdaniec:
When not working on the administrative side of the art world, (you may recognize her name as the current Manager/Curator of Arts Warehouse!)Grace has led many art classes and workshops with both children and adults. She loves inspiring people to capture the subject in their own way, while also sharing step by step instructions to manipulate the paint to achieve a successful piece. With a degree in studio art with a concentration in oil painting, she has used this experience to cross many mediums in the painting realm, and also worked with mixed media and craft activities.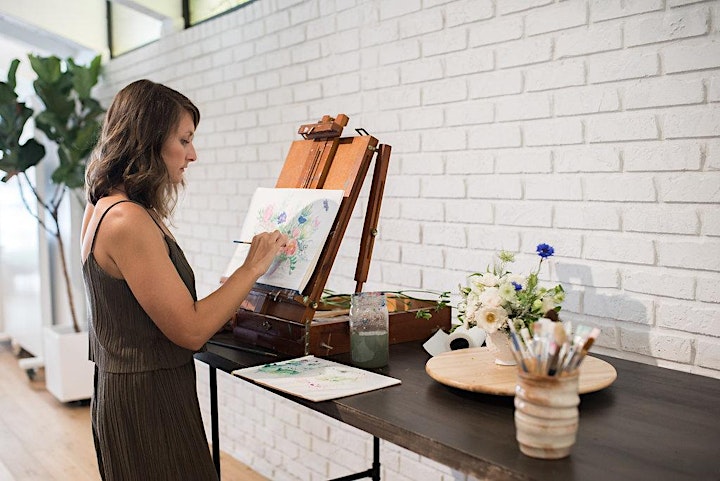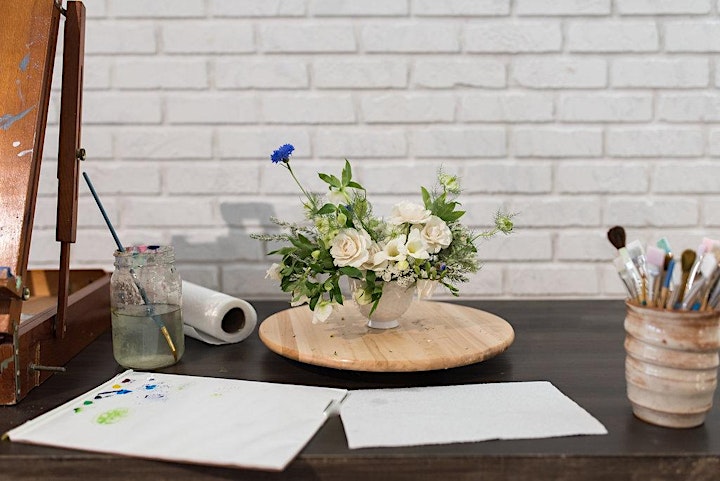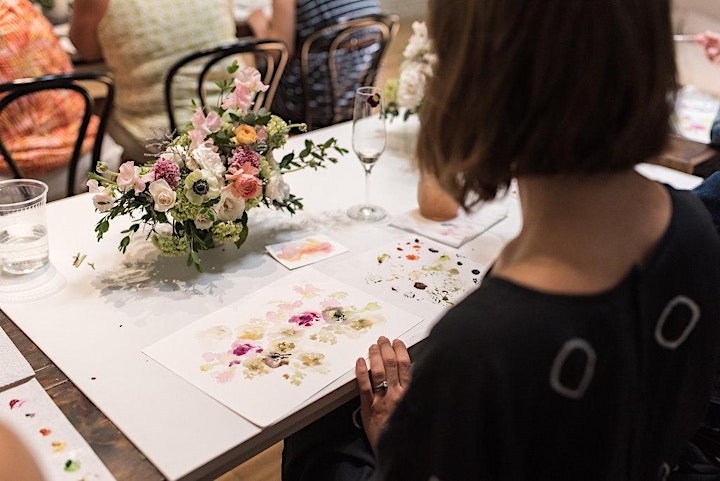 ** In the event of a cancellation more than seventy two (72) hours prior to the event date, the applicant will receive a refund of the ticket fee. No refund will be given if less than seventy two (72) hours notice of the cancellation is given.